Jennie Hannan
Hall Green Secondary School, Birmingham
Maths participant 2013/14
I really enjoyed my time on the PTI teaching days. Teaching and learning is one of the main reasons I enjoy my job and there was definitely a strong emphasis on developing good teaching and learning skills.
The course was led by quality subject leaders who were creative and inspiring with excellent subject knowledge. Every day were we provided with an abundance of quality resources and plenty of food for thought to develop our own. In particular, I enjoyed the days delivered by Peter Ransom whose clear passion for maths and ability to think outside the box in lesson planning really inspired me. I have since used many of his ideas in my own teaching, which the pupils have really enjoyed.
Many of the ideas I have taken from my time on the PTI course were not just from the course leaders but from the other new teachers, many fresh with ideas form their PGCE course. The course offered me a chance to discuss and share good practice and resources with new and inspiring teachers. This is currently my third year of teaching and although I aim to keep up to date with new ideas and am always keen to develop resources, I felt attending the subject days gave me more time and opportunity to explore new teaching materials in depth that I may not have been able to since my training. As my school does not have a 6th form it also allowed me a chance to refresh my work with A Level work.
Overall, I found the course extremely beneficial and I feel it has made a direct impact on my teaching and my pupils learning. As well as further refreshing my enthusiasm and enjoyment of my subject.
Jezz Meharg, 2nd year teacher
Danum Academy, Doncaster
French participant 2013/14
I really enjoyed the subject days. Even though this year was my second year on the PTI course (last year I did German and this year French), I still came away from every session with loads of ideas, refreshed and invigorated, and (almost) wanting to be in the classroom straight away on a Saturday afternoon so I could try some of the ideas!
I'd go for a drink with my girlfriend afterwards (who'd been completing the Spanish course) and we'd discuss for a couple of hours what we'd each learned and shared the extra ideas. It has been brilliant and my favourites are those deep in mid-winter, when you're feeling "blah" in general and you get some new ideas to refresh all those activities you'd been plugging since the last day. I'd advise the course to anyone, and I feel it has really pulled me on in my teaching and given me loads of confidence to keep trying new ideas and also about looking at anything to do with French or German and thinking about how I could use it in a lesson.
Mariam Hanson, NQT
St Angela's Ursuline School, London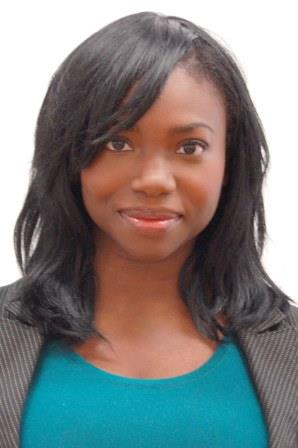 Chemistry participant 2012/13
I thought I had learnt a lot about teaching when I did my teacher training, but the PTI training days were unique and invaluable because of the focus on subject knowledge, which is the cornerstone of what we do – we enlighten young minds.
University lecturers from across the country gave presentations on specific topic such as spectroscopy and the 1st Law of Thermodynamics. The teacher leaders would then provide us with excellent resources and innovative delivery methods, showing us how we could implement this high-level knowledge by breaking it down into something digestible for A-level, GCSE, and even younger students. My subject specialism being chemistry, I was shown a range of 'practicals' and demonstrations that could easily be incorporated into my lessons.
I have been able to use so much of what I learnt at New Teacher Subject Days to improve my practice, and always looked forward to coming away with an idea, method or some kind of resource that I would be able to use in my next lesson. I used what I had learnt on the course to create a resource especially to help students with Special Educational Needs to understand acids and alkalis, and by using ideas from the course in my observations was graded outstanding by my Headteacher.
New Teacher Subject Days also gave me the opportunity to share ideas and experiences with other new teachers, which was enlightening and inspiring in itself. The course has had a direct impact on my lessons because as I have become more confident in my teaching I found that my students have also become more confident in their learning.
The PTI training days have been truly worthwhile. They have equipped me with so many ideas and resources, and have rekindled the enthusiasm and passion for my subject which brought me to teaching.