Upton Hall FCJ School is a selective grammar school for girls aged 11–18 located in Birkenhead
Leadership
A determination to pursue excellence in all aspects of school life has led to work on ethos, teaching standards and Ofsted definitions of Outstanding teaching being linked together to form an Excellence Framework. This was the central to the project undertaken for the Schools Leadership Programme. Other aspects included effective use of data, learning to learn and how to use the environment effectively to enhance learning. The project has provided the school with a structure for it's thinking and the leadership team were delighted to receive very positive feedback from the Consultant Headteacher.
In addition to participating in the Leadership Programme, English, Mathematics, History, Geography, Science and Modern Languages, Art and Music departments are enjoying their work with the PTI.
English
Performing, reading, studying and enjoying Shakespeare remains at the very heart of the English Department. From students in Year 13 embarking upon Extended Project Qualifications to Year 7 girls directing scenes from A Midsummer Night's Dream, the richness of Shakespeare's poetry and prose is fruitfully explored.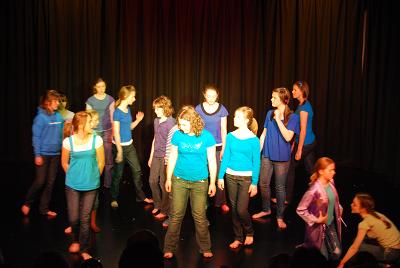 At KS3 the department make as much use of drama as possible to bring the text to life. In Year 8 all students study and perform extracts from The Tempest. This allows them to consider interpretation, performance and dramatic context, whilst exploring the richness of the language.
Modern Languages
To inspire and enthuse students to speak different languages is the Modern Language department's utmost aspiration. Students are encouraged to take part in exchanges, work experience and competitions which give them the opportunity to speak the language independently and creatively. This year, one of the Year 7 students, Rachel Barlow, was one of the finalists of the Spanish Spelling Bee Competition in the North West. Annual trips to China, France and Spain take place where students have the opportunity to practice and develop their language skills as well as learn about the culture and society of the country.