Members of our Primary Leadership Programme visit a member's school each year to observe practice and share their experiences of school leadership and curriculum development. This spring Dame Alison Peacock, who co-leads the Programme, invited us to visit The Wroxham School to see how passionate subject teachers are enriching the curriculum for their pupils. There our members found a thriving school culture where teachers, parents and the wider community are happy to take on extra and share their expertise.
Find out more about the Primary Leadership Programme.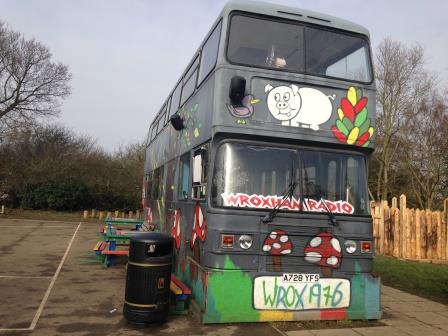 The Wroxham Radio bus, managed by students, which also serves as a library and reading space.
Teaching Maths for mastery
The heads had a chance to observe and discuss a Year 6 Maths lesson taught by Sally Barker, the Maths lead at the school, who visited Shanghai as part of the England:China Maths Teacher Exchange programme last year and has now been selected as a Primary Mastery Specialist by the Matrix Maths Hub.
The entire class were enthused about learning Maths and were well versed in both the concepts used and the precise mathematical language needed to describe them. Having every child fluent in the basic facts is a key principle of teaching for mastery, as this frees them to understand the really interesting parts of the subject.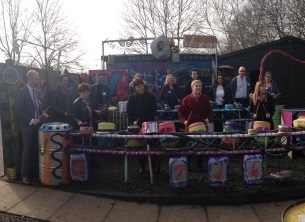 Heads having a go on the Wroxham Music Garden, a performance space made from recycled materials.
A compelling History curriculum
"As a teacher I'm always learning; as learners I want them to teach. In Britain, you're never too far away from a bit of history that will link to your topic." (Stephen Davy)
By giving enthusiastic History teacher Stephen Davy the freedom to explore the subject for mastery, Wroxham have developed a compelling curriculum that breeds explorative learning and leads to rich assessment in which pupils make videos to teach others about local historical events. You can watch their video of the Battle of Barnet below
The school is bursting with experiential history, giving pupils a real taste of life in other time periods. Pupils helped to build this Iron Age roundhouse, which showed them what a collaborative process it would have been to do so.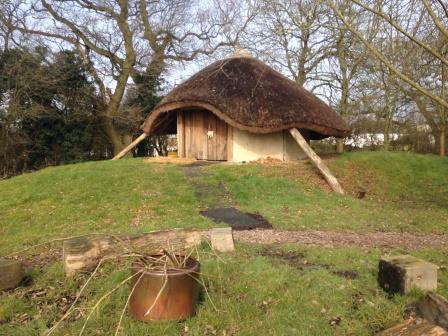 The 'Dig for Victory' garden transports them back to WW2, and helps them learn about growing their own food and healthy eating in a historical space.
Sharing their projects
The group of heads rounded off an inspiring day by discussing and sharing the projects they are working on in their own schools as part of their Primary Leadership Programme membership. These action-based research projects include promoting Science through investigations, supporting the development of staff expertise and taking Geography teaching outside the classroom.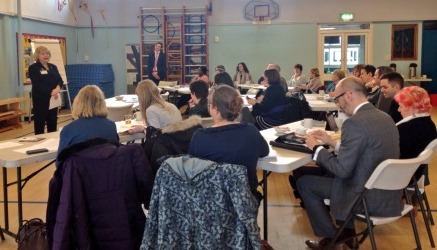 The heads concluded that the key to excellent subject teaching is to "Identify your enthusiastic specialists and change the culture of the whole school!"
You can join the Primary Leadership Programme by attending our Primary Residential in October. Click here to find out more.