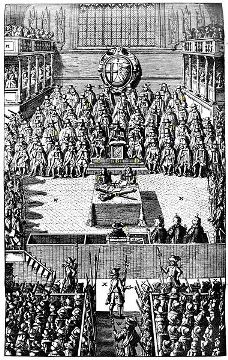 Charles I is the only official Saint of the Church of England. Some Cathedrals still conduct an anniversary sermon in his honor, marking his execution.
Use this knowledge in the classroom by conducting a starter lesson looking at the legacy of the civil war, restoration and views of regicide. Encourage your students to begin reflecting on the reasons for the civil war and why it ultimately led to Charles I execution. Then examine the contrast of the views of those who executed Charles I with that of the Church of England.
Roz Hart, Head of History at City of Norwich School, shared this idea after hearing Dr Andrew Hopper, University of Leicester, speak on the topic at Day 2 of our 2017/18 New Teacher Subject Days course.
Schools Programme members can download the resources from the event in the PTI Staffroom.
Discover more inspiring subject knowledge at our new courses and events, including upcoming CPD Subject Day Medicine through time, and our History Enrichment Residential.
Find more knowledge nuggets here.
Image: Engraving from "Nalson's Record of the Trial of Charles I" in the British Museum via Wikimedia Commons https://commons.wikimedia.org/wiki/File:Court-char...