At our recent New Teacher Subject Days course, Dr Hester Lees-Jefferies (University of Cambridge) pointed out that in a Shakespearean comedy the events experienced are often traumatic for many characters. This is not the light-hearted nature associated with most comedies.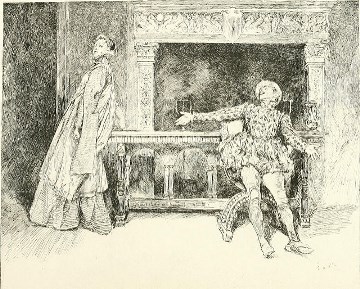 Why not analyse this in the classroom with your students? Start by providing a summary of the play, then assign students characters and ask them to highlight all the bullets their character is involved in. Then get your students to create a prose or cartoon version of the plot from the viewpoint of their character, providing a title that reflects that character's experience.
For example, Shylock's story might be "All law and no justice". The class could finish by comparing and contrasting the different experiences of the characters in the comedy.
This idea was shared by Gareth Davies, Senior English teacher at Coloma Convent Girls' School.
Schools Programme members can download the resources from the event in the PTI Staffroom.
Discover more inspiring subject knowledge at our upcoming events for English teachers. It's not too late to book onto our spring CPD courses Primary: Bringing Macbeth to life, The character of tragedy: Macbeth and Othello at KS4-5, and Writing for purpose.
Find more knowledge nuggets here.
Image: from page 272 of "The comedies of William Shakespeare" (1896) via Flickr (https://www.flickr.com/photos/internetarchivebookimages/14764166165/)