---
Tendring Technology College (TTC) is a secondary School in Tendring District, Essex, split across two sites - Frinton-on-Sea and Thorpe-le-Soken. It is a mixed, non-denominational school for students aged from 11-18. Their Geography, English, History and Science departments are all members of the Schools Programme.
Working with The Prince's Teaching Institute in the past 12 months has delivered tangible teaching and learning benefits and continues to support the development of TTC's curriculum across all key stages, via a network of like-minded schools sharing innovative ideas to help provide the best possible educational experience for their students. Here they discuss how their membership has helped them to flourish.
---
Geography department
TTC are proud of the range of fieldwork activities they can offer to Geography students across all year groups. This ranges from local environmental studies of Thorpe High Street, tourism studies at Walton-on-the-Naze as well as residential trips to Italy, Iceland and Norway. TTC has recently conducted new fieldwork in Norfolk and London's East end based on CPD provided through the PTI's Subject Enrichment Residentials. The school are also looking forward to a trip to Cumbria that also draws on access to subject specialists that the PTI membership facilitated.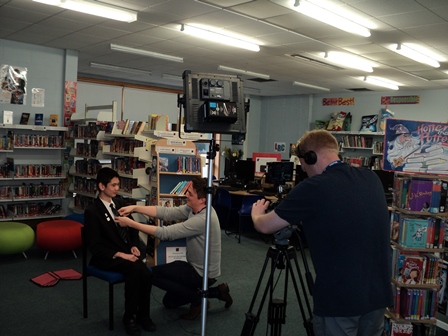 The Geography Department continues to enjoy success with our educational experiences abroad, and recently won in two categories of the British Council's eTwinning National Awards 2017. The departmentcontinues to work with partner schools and share news about their Erasmus+ project through eTwinning.
TTC are part way through a two-year project, 'Every Child Matters - Refugees and Immigrants in Education', which aims to address key values of social justice, fairness and diversity. partner schools include Adana in Turkey, Palermo (Sicily) in Italy, Petra (Lesbos) in Greece and the Lousado in Portugal. The British Council is using TTC's work as a case study to promote social justice, fairness and diversity. At the end of the project, partners will publish a manual which will be made available on free teacher sharing websites. This will include teaching methods for schools and educators, with the immigrant stories acting as a base for teaching resources.
TTC was been given the title of a Center of Excellence from the Geographical Association in September 2017 for recognition of the 'quality and progress in geography leadership, curriculum development and learning and teaching'. This award reflects the hard work of staff and students, but also the importance of the impact of TTC's PTI membership.
English department
Because of their work with the PTI, TTC have been able to offer fresh, inspirational and challenging extra-curricular activities to their students. Since the beginning of autumn term, our most able year seven students have been invited and immersed in a creative writing workshop. The focus of the extracurricular workshop is to engage newly fledged KS3 students that have potential and a passion in the field of writing. The workshop explores different approaches to writing with a predominant focus on self-expression without the consequence of assessment.
The PTI has helped TTC to add challenge to their KS5 curriculum by widening the contextual content to include other cultures. Students now study the Irish troubles stemming from 1970 through the poetry of Seamus Heaney and look in greater depth at Thatcherite England, which heavily influences the writing of Iain Banks.
With further education in mind, and bridging the gap from KS5 to degree, TTC are running lectures on dystopian literature. These will provide students with challenging critical theory comparable to university standards and expectation.
With the guidance of the PTI, TTC are now ensuring that their students love of study and literature travels further than just the curriculum.
History department
The History department continues to be a member of the PTI. Their project has given focus to developing 'stretch and challenge' opportunities, both within and beyond the curriculum, for our students. A key part of this is 'massive open online courses', or MOOCs. These courses, developed and distributed by universities, have helped TTC to work with students on topics that they would not normally teach. This provision has been a huge success and has fostered greater enthusiasm among students in History.
The department has also been working on raising the aspirations of sixth form students who wish to study History at university. In the past three years, TTC have seen some of our students successfully apply to some of the country's best universities, including Cambridge, LSE, Durham and Warwick. In part, this has been down to successfully forging relationships with these universities, as well as creating a framework where the department could identify and support students who have the potential to gain places at prestigious establishments.
Both of these strands of TTC's work with the PTI have had the added benefit of supporting staff professional development. Staff participate in MOOC's and work closely with students in the UCAS process, which means that all members of the department have opportunities to develop subject knowledge over the course of the academic year.
Science department
The Science department's work with the PTI focuses on supporting subject development in the sciences. Through their membership, they have attended subject specialist courses and disseminated the information through department meetings into lessons and extra curricula activities. This has enhanced the Science courses on offer, leading to an increased uptake of triple Science at GCSE and A Level courses as students have become more engaged with the subjects.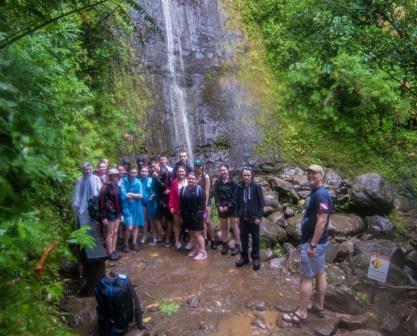 The department offered year 12 chemistry students the opportunity to enter into the Cambridge Chemistry Challenge where half of students won a prize. Since then, the majority of year 12 chemistry students participate in the challenge and each year around half of our students win awards. Many of these then go on to compete in the first round of the International Chemistry Olympiad, and around 80% of the students have won an award.
TTC also offers an extra curricula Astronomy club as a GCSE in Astronomy. We also invite the local astronomical society to join us for astronomy nights with our students, who gain hands-on experience of working with a variety of equipment.
The department is proud to to offer exciting extra curricula trips, including an eight-day trip to Hawaii to study an active volcano, ecology and astronomy and a trip to the European Organization for Nuclear Research (CERN) to study the work of particle physicists.