Leadership department
We have successfully completed the first year of our leadership project. The main aim is to establish a successful training centre for professional development in Science subjects for teachers within Kent and Medway schools.
Since the recent withdrawal of regional science advisors and increasing budget constraints there is a growing need for schools to engage more with other schools in the community to share good practice within Science subject teaching. It is also important to ensure local schools have access to affordable, high quality CPD which is tailored to their needs.
The Science department at Rainham Mark continues to provide excellent levels of support for teacher development and as a consequence students make exceptional progress. This has led to Rainham Mark being designated as a Regional Science Learning Centre and Institute of Physics (IoP) hub school, enabling us to deliver numerous CPD events throughout the year. These have included subject knowledge enhancement, planning for curriculum change and local networking. To date we have delivered CPD to over 130 delegates, receiving very positive feedback.
The department also leads a very successful and extensive primary outreach programme, running network events and workshops for local feeder primary schools.
Art department
Sixth form Art students had a very successful day life drawing at The University for the Creative Arts, Rochester. They did a fantastic job as you can see, particularly as this was their first time drawing from a model. College tutor Curtis Tappenden commended the RMGS students on their talent, hard work and excellent attitude.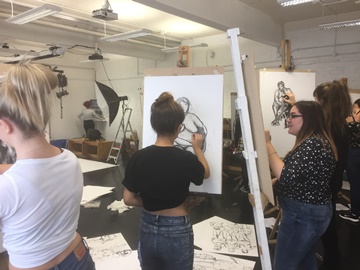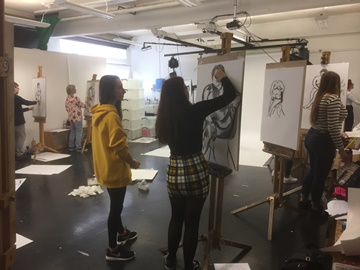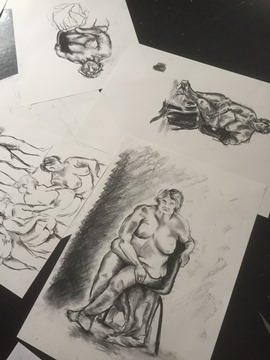 Back at School, Year 12 students have been painting portraits and looking at the work of Frida Kahlo. One of their tasks was to recreate Frida Kahlo's visual image with costume, make-up and accessories. 'Frida' was taken for a tour around the school and made a special appearance in a Spanish lesson, where we were pleased to discover that everyone recognised who she was. Thanks to Ariana Ribero for being Frida Kahlo for the morning.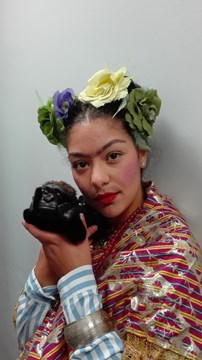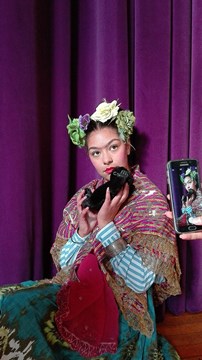 Most excitingly in the Art Department, we now have a shiny new kiln, ready to be used and will be developing new projects and adjusting others so that we make full use of it.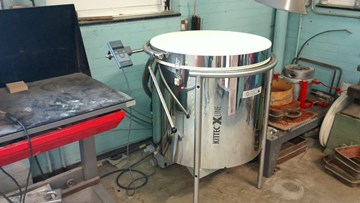 Rainham Mark Grammar School is a secondary school with sixth form based in Gillingham, Kent.