Led by Shahed Ahmed OBE, Elmhurst Primary School is a successful community school, graded 'Outstanding' by Ofsted since 2006, and designated as one of the 35 National Maths Hubs due to its high levels of attainment in Mathematics. Elmhurst is also a teaching school and leads the Elmhurst Teaching School Alliance, a collaborative network of over 20 local primary, secondary and FE colleges.
Elmhurst is proud to be participating in The Prince's Teaching Institute's Primary Leadership Programme, with the school's Geography Coordinator and Assistant Director of Teaching School leading a research project exploring the impact of developing teacher subject knowledge on pupils' learning outcomes in Geography.
The school has a rich, humanistic and challenging humanities curriculum, exploring migration, refugeedom, religious diversity and climate change, and Elmhurst's teaching and learning is enriched further through working with The Prince's Teaching Institute.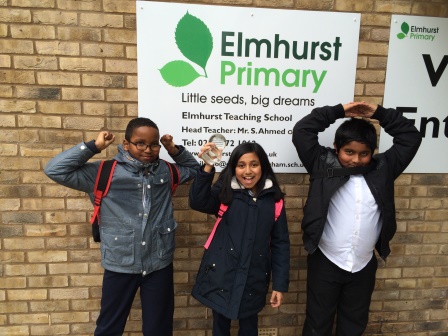 Geography
As part of the Primary Leadership Programme, we are exploring what high-quality subject expertise looks like in the context of Geography. Geographical learning can very easily become cloudy within primary curricula, as a consequence of the primacy of Maths and English, as well as teachers' undeveloped understanding of what geography actually is.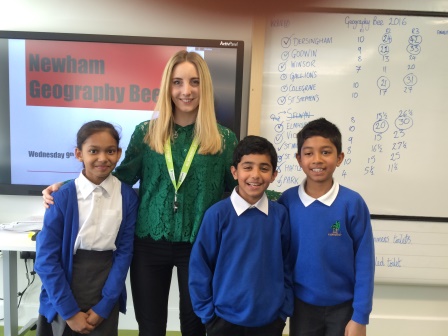 For our research project, we will examine the effects of boosting teachers' engagement with academic geography, through the provision of a wide range of additional training opportunities. We will then look at what impact a teacher's improved subject knowledge has upon pupil learning across the school.
At this fairly early stage, we are already seeing some marked progress. Teachers have a burgeoning interest in the discipline, and multiple members of the school staff have sought out additional opportunities to develop fieldwork, mapping skills and global citizenship.
As a result, there is a notable improvement in the content of pupils' exercise books, and in interviews, the children are demonstrating greater interest in the subject, a wider and more solid core knowledge base, and a more coherent understanding of what the subject actually is.
Elmhurst Primary School is a large four-form primary with a nursery in Forest Gate, East London.