Classics department
We have been working on how to promote and enthuse our students about Latin, Ancient History and Classical Civilisation. Within the last year, the Classics department has been involved in a number of successful activities to engage our students outside the classroom.
During the February half term we took twenty two enthusiastic students to Sicily for 5 days. During that time they learnt about tyrants, temples, and mosaics and saw some beautiful countryside. This was really beneficial, especially to students in Year 9 who will be studying Ancient History from September. This trip has become a regular occurrence with trips happening in previous years to places such as Rome, the Bay of Naples and Greece. Students really enjoy seeing the places that they are taught about.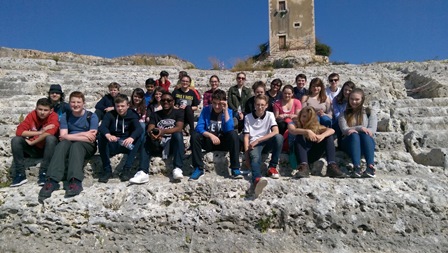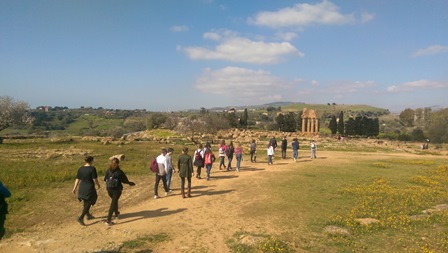 We have also had guest speakers in to talk to the students. This year we had Professor Hugh Bowden from King's College come in to give us a talk on Alexander the Great. In the past we have had talks on Homer and Virgil in relation to The Odyssey, The Iliad and The Aeneid.
To help further the extracurricular learning of our Key Stage 3 students, Classics prefects run two different clubs. For those who need help in Latin we run a Latin Clinic where our Year 12 students work with them. Other prefects run a Classics Club where they do all kinds of interactive activities learning about the Roman, Greek and Egyptian world.
We are also taking part in a number of Latin competitions around London. This enables G&T students to extend their learning and see Latin as a valid option at GCSE and Sixth Form.
Rowan Pearson, Head of Classics
Science department
Last year was another busy year for the Science department at Bexley Grammar. A six-week programme of gifted and talented workshops in the spring and summer term enabled Year 6 students from feeder schools in the borough to participate in challenging practical science - the wonders of the universe were explored in astronomy workshops. During the extracurricular days a number of events and activities took place ranging from 'Kitchen Chemistry', analysis of water samples following a trip to the local River Darent (in collaboration with the Geography department), to discussions on the use of performance enhancing drugs in sport. Sixth Form students enhanced their studies during the week through a lecture exploring issues on 'Understanding Animal Research' producing Azo dyes' and a Physics investigation on Mario Kart acoustics!
The STEM club continues to offer opportunities for our younger students to enjoy science outside the curriculum. A sixth form STEM club was organised by two students who were interested in applying for Engineering and Science-related courses at university. They were joined by other like-minded individuals who explored current science issues and practical problems in their meetings. The Year 7 visit to Wildwood Trust gives an opportunity for students to learn about animal husbandry and conservation, and the forensic investigation 'Who killed Mr Bunny?' allowed the use of deductive and analytical skills to solve the murder!
We continue to engage students in science through lectures from a range of speakers, and we have received very positive feedback from students regarding these. Chemists were invited to attend a lecture on poisons through their membership of the Royal Society of Chemistry, which has been a welcomed additional benefit for them. The annual visit from Dr Ivan Wall from University College London's Department of Biochemical Engineering was one such visit. Other lectures such as those organised by the Linnean Society were advertised via the VLE for students to attend in the evening.
Another key milestone has been the participation with Key Stage 5 competitions and Olympiads. We have participated in the Chemistry Cambridge Challenge and the Olympiads for Chemistry, Biology and Physics. These challenges stimulate students to expand and extend their talents. In offering a more extensive experience for students over and above the demands of A Levels or IB examination curriculum, they allow students to demonstrate their knowledge and be suitably rewarded and publicly recognised by the award of medals, certificates and other prizes. This year 12 Chemistry students were particularly successful in the Cambridge Chemistry challenge with one student winning a gold award putting him in the top 8% of those students who entered; 2 students won silver and 8 students won bronze awards. Biologists were given the opportunity to enter the Microverse competition run by the Natural History Museum. A challenge set by Glaxo Smith Kline was undertaken by all Year 8 students, it enabled them through investigation, to evaluate methods to consider the best one to control the spread of germs. The competitions have provided us with a perfect opportunity to raise the profile of the department and its students via newsletters and the website.
Chris Vialls, Head of Science
Modern Foreign Languages department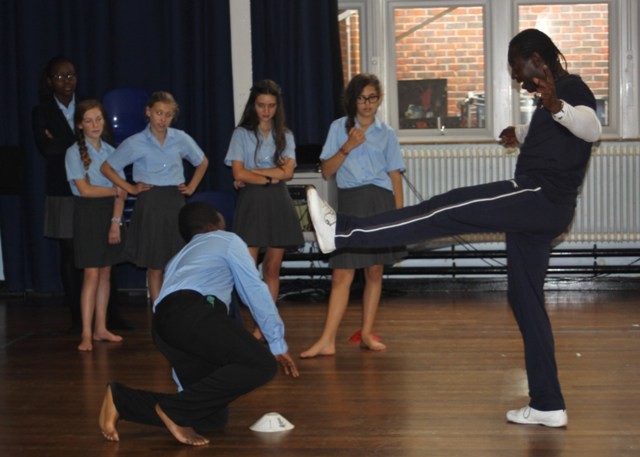 The Bexley Grammar MFL department has been as busy as ever. Last academic year, to celebrate the European Day of Languages, which takes place on the 26th September, we held our second, annual whole week of internationally themed activities and lessons, for which we won an award from the British Academy last year. From registration languages and internationally themed menus, to school-wide, departmental lessons themed around international elements and a day off-timetable to fully embrace the cultural other, from Didgeridoo lessons, to Sushi making, Tai-Kwando to a short-course in Interpreting from an EU professional. It was a fantastic week, with all staff getting on board, even dressing up in cultural dress.
'Our Business is Language' and 'Europa Town' were two borough-wide events led by Bexley Grammar which spread the importance of languages in today's world amongst our learners. The former saw Year 11s visit Greenwich University to experience language tasters, talks from GCHQ and hands-on interpreting and translating sessions in non-traditional contexts, which lead to a greater understanding of the wide spread, whilst the latter enabled over 1500 primary school children to attend a mock French town, buying items, having real conversations and even watching a puppet show, all in the Target Language.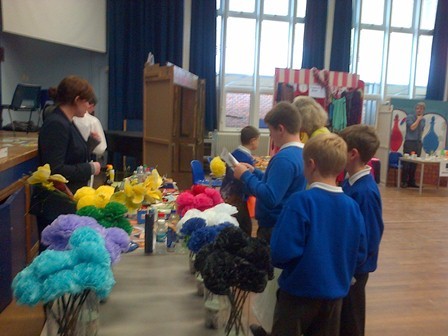 Our department's aim to spread and increase the accuracy of the Target Language has been further developed. In addition our MFL prefects have taken on developing our MFL language newspaper, and cataloguing our MFL library to allow greater access. Our Strategic Learning Network meetings and our twilight-inspired action-based research projects have also focused on target language and increased accuracy in writing and have provided many new ideas and tweaks to encourage manageable, sustainable initiatives to inspire, motivate and increase proficiency, confidence and auto-correction in the TL.
As ever, our trips in the MFL department have been well attended, with the regular trips to St Malo and Koln in Year 9, work experience in France, Spain and Germany and this year, new additions with trips to Málaga and Sardinia in year 10 proving extremely popular. We have also introduced an exchange with schools in Málaga and Hamburg, which we hope will provide life-long friendships and in-depth experiences of the TL culture.
We have reintroduced the Bexley MFL video competition for KS3 and 4, the winner of which is greatly anticipated, and the brand-new borough-wide MFL debate competition, which saw KS5 and even KS4 pupils debating the pros and cons of the death penalty in French, Spanish and German. Every school presented excellent arguments and the judges had a hard time choosing the winners!
All in all, our pupils have proved once again that they are excellent linguists and that their talents match and surpass every opportunity we can provide them with. We look forward to the forthcoming year!
Lucy Meyer, Head of MFL
Art department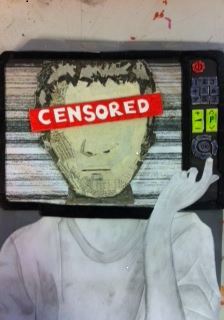 Since working with The Prince's Teaching Institute we have been concentrating on developing the Year 9 Art SOW - "The Art of Power, Resistance and Protest". As pupils become more conversant with the work of artists such as JR, Ganzeer, Banksy and Shepard Farey, they are asked to consider how they can use their own work of art to shape people's opinions in ways that traditional media can't. Their objective is to create art that stimulates the viewer to re-evaluate what they think is the truth and challenge established stereotypes. The idea that art doesn't need to be shown in a gallery or exhibition, and is often most powerful when it is put in a place where everyday people are exposed to it, is central to the philosophy. All of these ideas help feed in to our desire as a department to ensure pupils are able to contextualise and develop their work, drawing influence from a range of stimuli. They are encouraged to discuss their work with peers and teachers, becoming increasingly confident to experiment with ideas.
Miss S Harrison, Head of ADT
English department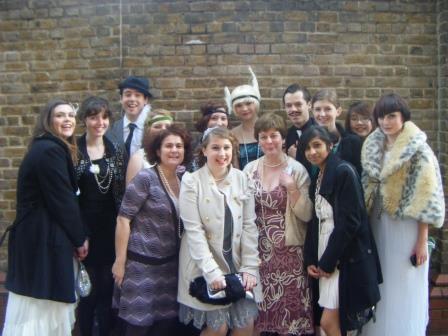 Over the last few years, we have run a series of lectures designed to introduce our Sixth Formers to areas of literature beyond the syllabus. These are voluntary, and given by both our own staff and visiting lecturers. We are really pleased with how the programme has gone. Staff have been really enthusiastic in delivering lectures that give them the chance to share their interest in books, plays, films and ideas beyond simply what they have to teach. Attendance to these has also been very good, and we feel that the students have really benefitted from sharing in the expertise and personal interests of their teachers.
Outside lecturers have included Professors Sarah James from Kent University and Dr Catherine Brown from The New College of the Humanities, who spoke on Chaucer and Victorian Literature respectively. The highest profile guest was world-renowned philosopher Professor A C Grayling – his lecture on the difference between morality and ethics was attended by nearly a third of the whole Sixth Form. Such opportunities for extra-curricular development of English and English-related study has complemented the popular Culture Club scheme that has been running for several terms now, in which members of the English department arrange trips to plays, exhibitions, films and so on to encourage wider participation in a range of cultural activities (see photo of recent Great Gatsby outing).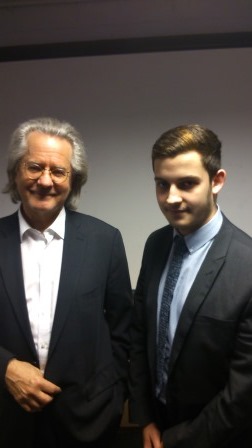 As part of our participation with the PTI Associate Department Scheme we have also set up a 'We Love English' group in the Sixth Form, designed to encourage involvement with the subject beyond the classroom. Students have set up book clubs, gone on taster days at universities, and had training for ELAT tests and interviews. Overall, involvement with the scheme has certainly encouraged us all to educate and enthuse students beyond the often limiting requirements of the curriculum, giving us the chance to indulge our own cultural interests and passions in the process!
Dan Griffin, KS5 Leader, English
History department
As a result of its membership of the Schools Programme the department has been involved in the following initiatives:
• Organising a range of extra curricular visits for Gifted & Talented students to the National Maritime Museum in Greenwich, where opportunities have been made available for them to study key aspects of the National Curriculum in more depth, with access to historical artefacts and resources. Areas of focus have included topics relating to "Slavery" and "The Spanish Armada".
• Organising opportunities for all students within the school in Year 9 to devote a whole day towards an in depth study of the experiences of the Holocaust in conjunction with the English and Drama departments and based around the novel "The Boy in the Striped Pyjamas" by John Byrne, especially with children from different types of background.
• Organising opportunities for students to learn through alternative experiences, including the use of various learning platforms, such as "Fronter", especially at KS3, with a range of National Curriculum topics, but also at KS4, with a variety of revision materials being made available and accessible by students in school and at home.
• Maintaining and developing opportunities for the wider learning experiences by means of visits to a range of sites of historical interest, including Rochester Castle and Cathedral, and Penshurst Place in Year 7, the First World War Battlefields in Ypres in Year 9 and the Imperial War Museum in Year 11. An additional visit to Normandy is also under consideration for GCSE students.
Bexley Grammar School is a mixed school, with pupils aged from 11-18 years, and is based in Kent.